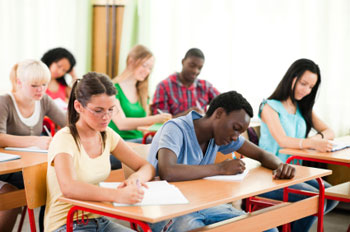 I believe that teaching can touch the lives of others. Teachers can improve the lives of many students and give them the motivation they need to stay in school and become successful.

I have had the opportunity to witness a teacher that inspired students in education. When I was 12 years old my family moved to a different neighborhood where I had to attend a different school for the 6th grade. I was put in school with students that were considered below the poverty level, were diverse and did not have a well-family life. The teacher that I had was so caring and giving to the students. The teacher encouraged the students and made sure everyone was in a positive mood every day. She would play music and make the students feel comfortable in class. I felt at ease during class and my whole class got along. She not only taught us the lessons that were necessary in social studies and English, but life lessons too. With some of the students having school as an escape from the struggles at home, she made sure they were given the attention they deserved in class.

She gave everyone the opportunity to voice their opinions and made the lessons fun.
I learned that education is very important, especially for the children that need to escape their lives at home and become successful in their futures. Students have to be motivated to get out of bed in the morning, attend school and work diligently. A caring, motivational teacher can do that for the students. My plan for becoming a motivational teacher is to make sure all the students get their basic needs in school and work my best to have them reach their highest potential. Although, in order to get the students motivated the teacher needs to have fun activities done in the classroom. The students' need to be interested in the material taught in school and because most of the lessons are not exciting, it is up to the teacher to change them. It is exactly the kind of motivation, caring teacher I had and would like to become.